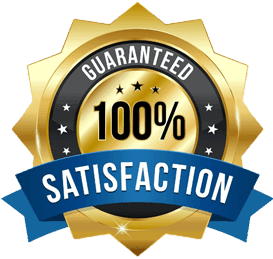 Fast and Reliable Service
Outstanding Safety Record
35+ Years in Business
Natural Lacing and Trimming
Locally Trusted Service
100% free estimates
Temis called, gave me an estimate over the phone, had proposal e-mailed and crew on site within an hour. Tall palm tree, a stump removed and area

...

cleaned-up in a few hours. The crew was respectful of property and professional. A sprinkler line was damaged in the process and they repaired it at no extra charge. I highly recommend Supreme Tree Experts!

read more
A tree fell over from the high winds, I called and they came and removed it.

Hernan and his crew came out to my place in poway today. They did an awesome job on trimming and keeping my 40 year old orange and olive tree

...

looking happy and healthy. His crew rocks. They went a step above what they where asked to do by pulling weeds and getting rid of leaves that where on my patio and trimming shrubs they weren't paid to do. I will use them again and highly recommend them to anyone who needs tree work. Great job guys

read more

Hernan and Jose came to my house in Carmel Valley (San Diego). I have very high palm trees and many smaller bushes and trees. They were fast,

...

efficient and made my yard look so much better! They trimmed and removed trees and took out stumps. Highly recommend these guys and I was happy with their service.

read more

Great job and crew. A little pricey but a very good job.

Hernan and his crew were amazing! We lost a huge eucalyptus branch in the wind and they were there in 30 minutes and took down a huge tree in no time

...

- and they did a great job removing the stump as well. We would HIGHLY recommend this company!

read more
Called and requested a (free) quote for my property, and received a call back the same day by a woman named Marlene who was extremely professional. A

...

gentlemen came, and provided an estimate; the pricing was very reasonable, so I hired them. I am very satisfied with their service and definitely recommend them!

read more

I had the team from Supreme Tree Experts price out removal of two Queen Palms about 20 feet tall. They worked with me on the cost of a couple of

...

possible ways to remove the trees from a 20 x 4' stone planter.From estimate to clean up everyone on the team was polite, considerate, and professional. The job was completed in time they had estimated. They were able to remove down to the root-growth and raked up every last seed from the grass, washed down the planter and surrounding concrete.Great company!

read more

These guys are not cheap, but they do a great job and are capable of working in a high end garden without destroying it.

Amazing job! We were very satisfied with the service Supreme provided us. The whole process was easy from start to finish. Would highly recommend

...

them!

read more

Great service, clean lot when done!

Need A Tree Maintenance Estimate?
Fast Bids. Best Rates. Top Rated.